Luxman celebrates its 95th anniversary. Among the many components that have made a name for themselves in its history, the L-570 is a pure class A integrated amplifier whose fearless appearance still fascinates audio-visual enthusiasts. L-595A LIMITED is a limited production model that realizes texture and performance that surpasses the original model with modern metal processing technology and the latest circuit technology with that image as a motif. The front panel with a delicate hairline finish drawn in two-tone colors has a mechanical appearance with a layout of an aluminum square switch with an exceptionally pleasant operation feeling and a direct-reading high-precision volume that illuminates the volume level. The bonnet is equipped with a rosewood-colored cabinet made of natural wood veneer finished with a beautiful gloss paint. And the amplifier section is equipped with the latest configuration of a pure class A amplifier circuit that has been refined for many years. We have realized a mellow sound full of musicality unique to Class A operation, which supports a fresh and dense tone with a luxurious amount of material input.
Available soon
Commitment to pure class A
for irreplaceable musical expression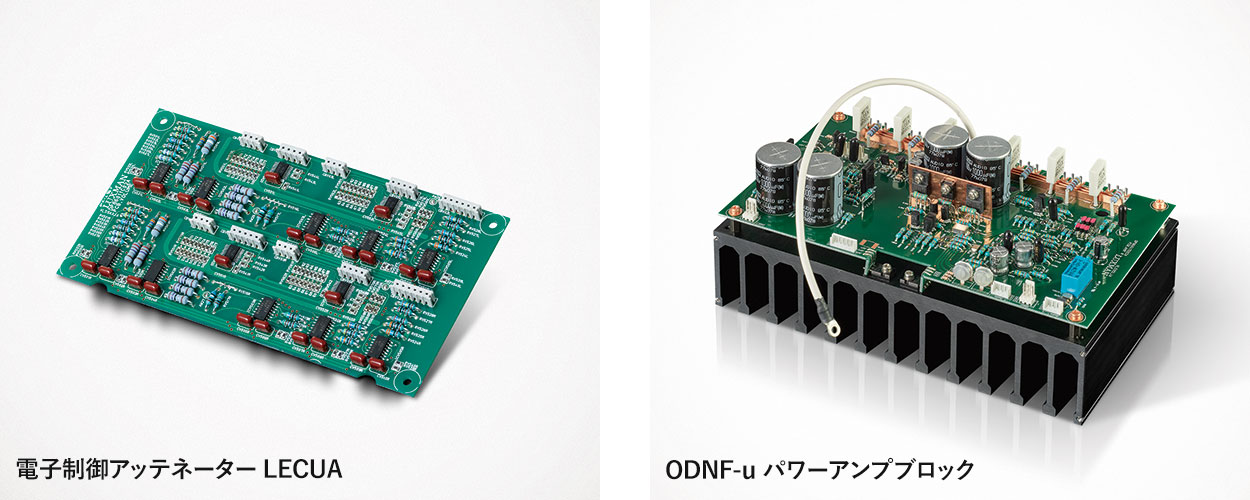 Equipped with the latest circuits of ODNF and LECUA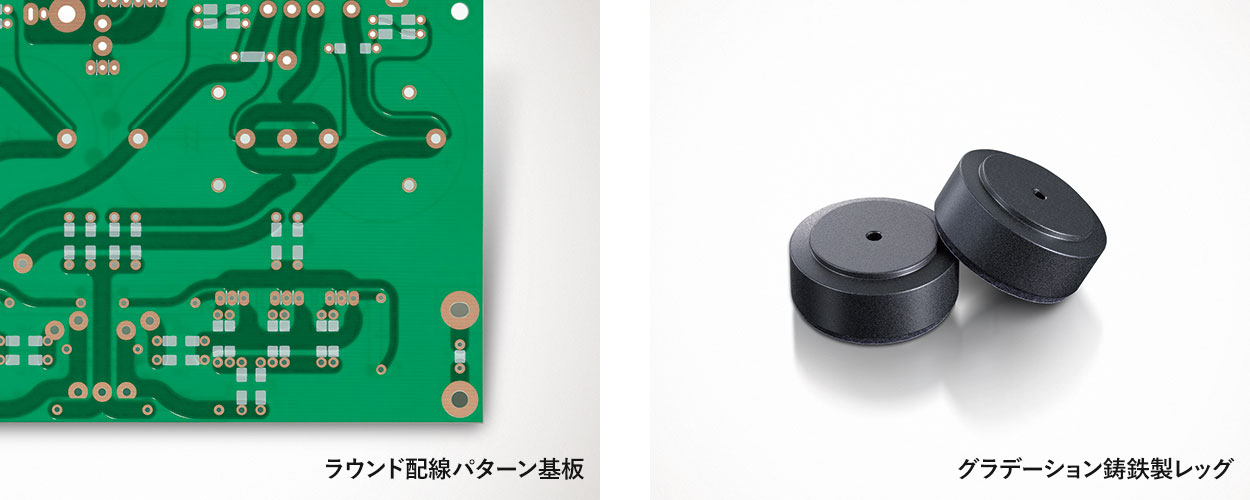 Introducing technology that has accumulated unique design know-how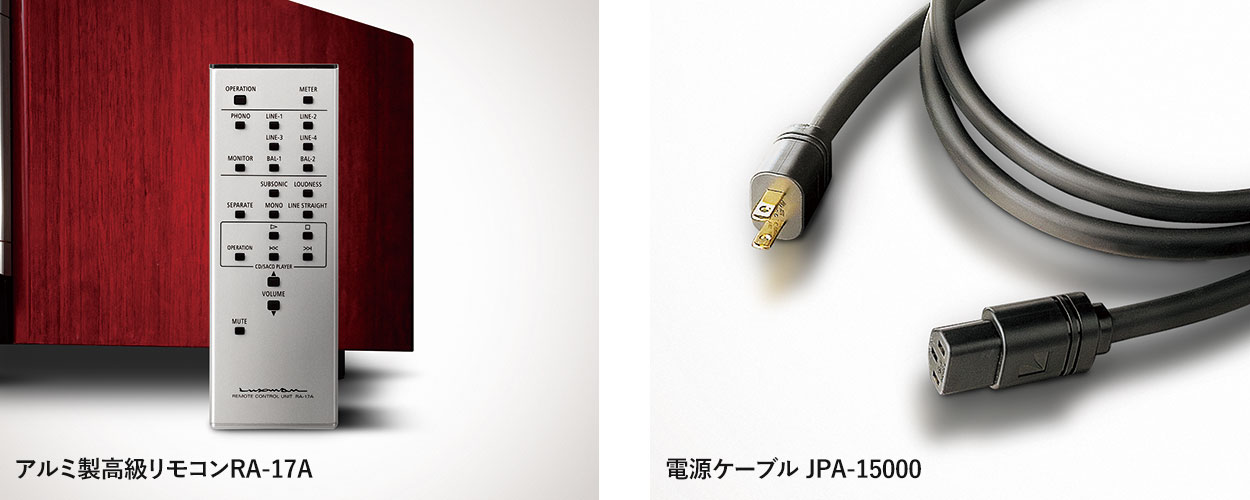 The pride and convenience of an integrated amplifier
Rated output
30W + 30W (8Ω)
60W + 60W (4Ω)
Input sensitivity / input impedance
PHONO (MM): 2.5mV / 47kΩ
PHONO (MC)
: 0.3mV / 100Ω LINE: 180mV /
47kΩ BAL.LINE: 180mV / 55kΩ
MAIN-IN: 550mV / 47kΩ
Output voltage
PRE OUT: 1V
Frequency characteristic
PHONO: 20Hz to 20kHz (within ±
0.5dB ) LINE: 20Hz to 100kHz (within -3.0dB)
Total harmonic distortion
0.007% or less (8Ω, 1kHz)
0.06% or less (8Ω, 20Hz to 20kHz)
S / N ratio (IHF-A)
PHONO (MM): 91 dB or more
PHONO (MC): 75 dB or more
LINE: 105 dB or more
Volume control
New LECUA 1000
Amplifier circuit
ODNF-u
Output configuration
Bipolar 3 parallel push-pull
Power transformer
EI type 640VA
Damping factor
370
Maximum change in tone control
BASS: ± 8dB at 100Hz
TREBLE: ± 8dB at 10kHz
Power-supply voltage
AC100V (50 / 60Hz)
power consumption
310W (according to the Electrical Appliance and Material Safety Law)
230W (no signal ) 0.4W
(standby)
External dimensions
454 (width) x 186 (height) x 462 (depth) mm
Depth includes front knob 19 mm and back terminal 36 mm
weight
27.7kg (main body), 34.7kg (standard packing)
accessories
Remote control (RA-17A)
power cable (JPA-15000: with polarity mark)
Speaker terminal
compatible Y lug terminal dimensions

a Part width: 16 mm or less
b Part width: 7 mm or more

*

It
may not be possible to install depending on the shape of the Y lug terminal .
* Standards and appearance are subject to change without notice.
* Since the wooden case of this product is made of natural wood, the colors and patterns are natural, and there are slight differences between them. Please be assured that the finishing is controlled according to strict quality standards.
* By sliding the phase inversion switch to B, it becomes INVERT (inversion), and you can switch the balance input terminal No. 2 to HOT and No. 3 to COLD.
* Volume mute, monaural, and subsonic can be switched with the attached remote control.